Kyoto: days 1-3 -- drinking beer
3 hour train to Kyoto. Saw Fuji finally. It was a mountain for sure. Man I can't wait to type with a real keyboard again! We watched Grave of the Fireflies to pass time. That is a fucked up movie — Ghibli tricked us! Good though. Kyoto is interesting. It's small and easy to navigate but end up in the wrong area at the wrong time and it seems like a ghost town. In the right...
Tokyo Day 6 - culture and leaving
Pretty touristy day but awesome regardless. Our last day in Tokyo before we return before leaving. Kohtaro's mom wanted to meet us really badly and they bought us Sumo tickets for the day. She didn't speak any English but it didn't really matter she spoiled us to the point of no return. But that's customary of the people of Japan. We went to the Edo Tokyo Museum then Sumo....
Tokyo days 4 and 5(?): Fish
Worst day. Best night. Changed hotels so we are in Tsukiji now. So hard to get here from Shinjuku even the information people were complicating things. Couldn't check in til 3 so I decided we'd kill a few hours by walking from Tsukiji to Daiba and Palette Town. Turns out that was a two hour walk… along a highway. Big sight is the "rainbow bridge" then we realized...
Tokyo days 2 and 3: Ninja Gaijin
I'll try to keep this short. On Wednesday our schedule was all messed up and we woke up at 7 so we tried finding some Japanese breakfast but aren't certain it is a thing. So we ended up in Shinjuku Park which is huge, dense and cool. From there we walked in circles for an hour before realizing we were looking at the map upside down. So Gaijin. We went to Tokyu Hands which is a cool 8 floor...
Tokyo -- Day 1: WTF
This has to be the worst city in the world to arrive in after a 13 hour flight. Being exhausted and disoriented, this place is sooo confusing and overwhelming. I really doubt their could be another place more alien to me and Lynne than Tokyo. Every single thing we've come to know about how to operate in society is worthless here. Everything is done differently. So we look for a train/bus at...
12 tags
We want to make Van Gore into a feature film. You... →
We are part of a very competitive program which could lead to a $1 million production deal for a feature film. Our film, Van Gore, needs all the support it can get! Sign up is quick and then add Van Gore to your watchlist! Voting starts in two weeks!
14 tags
6 tags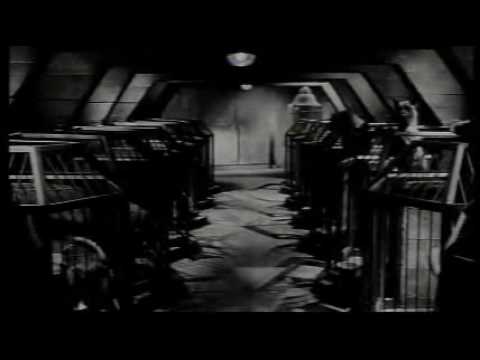 7 tags
Watch
TORONTO STUDIO SPOTLIGHT Tendril These guys are serious.
1 tag
Watch
TORONTO STUDIO SPOTLIGHT 567vfx This awesome Toronto effects studio has done some solid campaigns, but I was sold on their brilliant implementation of effects/Facebook Connect in the Young Empires - White Doves music video. Read how they did it here.
3 tags
Watch
Directed By: Exploding Motor Car Produced By: Winston Hacking Editor: Brett Long DP: Ian Carleton Lead Puppeteer: Brett Long Puppeteers: Winston Hacking, Nikki Woolsey Puppet Design+Fabrication: Brett Long, Winston Hacking and Yukiko Hara SFX Makeup: Kevin Hutchison Film Transfer: Frame Discreet
Watch
Produced By: Exploding Motor Car Directed By: Winston Hacking and Andrew Zukerman Editing, Painting, Scratching, Bleaching: Winston Hacking and Andrew Zukerman Film Transfer: Frame Discreet
Watch
Interview/making-of here.
Watch
An adaption of the Aesop's fable the Frog's that Desired a King. Director: Jesse Ewles   Sets and Animation: Winston Hacking and Brett Long Music: Dean Tzenos Producer: Geoff McLean
1 tag
Watch
Directed by Jesse Ewles
3 tags
Watch
Very creative video from Jesse Ewles
9 tags
3 tags
10 tags
4 tags
10 tags
10 tags
10 tags
"An ideal cut (for me) is one that satisfies all the following six criteria at..."
– Walter Murch (editor, Apocalypse Now) — In The Blink Of An Eye (2nd Edition)
10 tags
5 tags
5 tags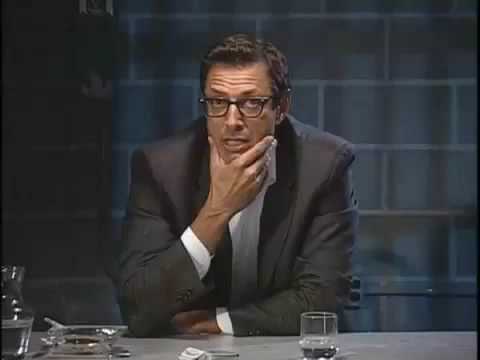 7 tags
8 tags
"Bushnell Keeler, the father of my friend Toby, always had this expression:..."
– David Lynch, Catching the Big Fish
8 tags
"People have often said to me, "why not do it the way Hitchcock did and..."
– David Cronenberg, Long Live the New Flesh: The Films of David Cronenberg (1986)
9 tags
8 tags
"We may be impressed by the visual effect, but we aren't impressed by the..."
– Roger Ebert, discussing Cabiria (1914). The world's first epic film.
7 tags
"Shooting is never a pleasant experience for me. The only enjoyable aspect is..."
– Martin Scorsese, Scorsese On Scorsese
"Television has brought back murder into the home - where it belongs."
– Alfred Hitchcock (via roardot)
6 tags
"Realism, as usual, is simply a fig leaf for doing what you want. Virtually any..."
– David Bordwell, Observations on film art
5 tags